About me
I consciously walked on the edge in 2007 in the first EGI gathering in Palma de Mallorca, however, I believe that I had unconsciously started practicing walking on the edge since my teenage years. For me to be a conscious and pro-active member of EGI entails getting rid of the last century's archaic mental "blackberry" chains and paradigms that pose the real barriers for today´s society to evolve into a self-sustaining, growing and more respectful Earth system. Walking on the edge is not about a destiny but about making sure oneself remains in the path. The EGI community helps to achieve this since it provides an intelligent eco-system where individuals can explore new conceptual and philosophic frameworks without the constant loneliness of currently feeling out-of-any-system. EGI has already started building its own evolutionary system.
Nowadays I define myself as a potential holistic change agent aiming to help others to become change agents under my main sketching hats: entrepreneur, advisor, coach, speaker and professor. I have founded or co-founded seven companies and one NGO. I am a strong believer that education needs to break paradigms and that new educational frameworks are required to evolve the world into the right direction. More and more my dedication is geared not only to senior leaders but also to potential ones, meaning our children.
My EGI project is a NGO oriented to delivering learning activities for different life-stages while helping others to achieve their own individual changes and transformations. I look forward to sharing this project with the EGI community to get support and engage fellow members of EGI who would love to help me to launch this initiative.
I have built my career as a corporate strategist and executive coach during the last 22 years working with leaders of private and public organizations, including Fortune 500 companies, in Europe, Latin America, and North America. My professional life has taken place in North and Latin America and Europe mainly, though I have edgewalked through the rest of the world. I graduated from George Washington University (Washington, DC) with a dual degree in international affairs and economics, and later a Master's degree in international affairs from Georgetown University (Washington, DC). My main areas of expertise are entrepreneurship, change management, strategic coaching, integral leadership, organizational alignment and transformation and talent strategic management.
Background
Entrepreneur
Jesús V. Izquierdo, born in Madrid, Spain, built his career as an executive coach and corporate strategist during the last 16 years working with leaders of private and public organizations, including Fortune 500 companies, in Europe, Latin America, and North America.
Based in Washington, DC until 2003, he moved to Madrid in early 2004 where he currently resides. Mr. Izquierdo is co-founder of TrustQuest, Inc. and serves in the board of three other organizations. During seven years, Mr. Izquierdo served as Senior Director at the Corporate Leadership Council of the Corporate Executive Board, a strategic research firm delivering best management practices to over 2000 corporations worldwide including 75% of the Global Fortune 500. During his tenure in the Corporate Executive Board, Mr. Izquierdo held individual work sessions with more than 450 corporate leaders.
……………………………………………………………………..
The full CV is too extensive to be inserted in this section. To know about Jesús Izquierdo main and sideline activities, education, development and personal information, you are welcome to open and download the complete CV right below.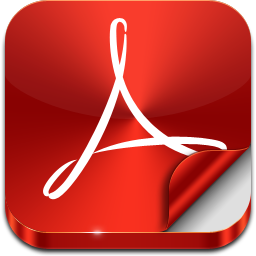 Jesús Izquierdo CV
Contact
Back to About us