About me
For me, the EGI network and family is the most crucial network besides my very private and my close business network. Encountering and exchanging ideas with people I do not see in my everyday life allows addressing strategic and personal issues in a confidential and elaborative, explorative way. Knowing EGI since many years and having attended physical and virtual meetings since 2007, the EGI network has become by far my "strongest 'weak' network" of all.
I have spent most of my life near boarders and boundaries and I always considered the "boarder" not to be something separating, but much more connecting or interfacing. Originally from Germany, I have lived and worked always "abroad": in Switzerland (my second home country), Thailand and China, in the USA and France, and others, yet I prefer to say that I am a global citizen rather than feeling to be a foreigner.
In this regard, members of EGI may literally walk on edges as they are not afraid to be exposed to an unknown environment, however, I believe that they are much more 'Interfacers' and Connectors between different worlds of thinking, behavior and experiences. This is what I contribute to the diverse community of people sharing similar mentalities and attitudes.
In my profession, I am an industrial engineer with the specialization on operations management, logistics and supply chain management. In my business life, I also bridge interfaces between partners: suppliers and customers, developers and production guys, controllers and project leaders, to name just a few constellations. The partners may be sitting in the office next door or in different companies located in different continents.
I learned by experience that collaboration can be much more successful if I first try to understand the other's point of view and his/her objectives and needs. In the EGI community, where individuals are of much wider fields of expertise then I normally encounter, the effects are even more intense: the process is always mutual, as I have experienced in this community. Bringing in personal ideas and views encourages others to express their experiences and views. The result is a strong innovation process where aspects are in a scope never seen in 'normal' professional or private networks.
My personal contribution is a wide experience in the business world of manufacturing and service industries on all continents. As an expert on lean management, I can share principles of highly efficient and effective processes of top quality, using the lowest resources needed in the world of technology, operations, commerce and profit. This can also change views in many other fields as well to further develop social and cultural activities.
I am an entrepreneurial, analytical, customer and service focused personality with leadership and social competence. After 25 years in the world of business developing processes and products, I moved to the world of education, now developing young people through research and university teaching with particular focus on process innovation, competitiveness and lean management.
Background
University Professor
– Entrepreneurial, analytical, customer and service focused personality with strong leadership and social competence.
– Achievements in general management, logistics/SCM, e-commerce and project management with profound background in international companies.
– Experienced in automotive and high-tech industries as well as in information technology and systems engineering.
– Research and university teaching experience with particular focus on process innovation competitiveness and lean management.
– Familiar with Western and Asian culture and business attitudes.
– Master degree in business engineering, multilingual, result driven management style.
……………………………………………………………………..
The full CV is too extensive to be inserted in this section. To know about Stefan Dingerkus main and sideline activities, education, development and personal information, you are welcome to open and download the complete CV right below.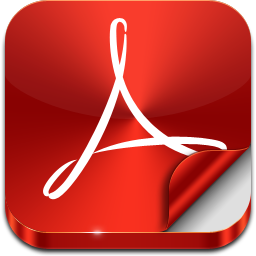 Stefan Dingerkus CV
Contact
Stefan Dingerkus
Bachstrasse 21 – CH-8902 Urdorf
Email: stefan@dingerkus.net
Telephone: +41 79 770 91 61
Stefan speaks German, English, French, Polish, Spanish and Thai
Back to About us