Shaping the Future with Meaningful Choices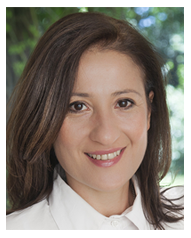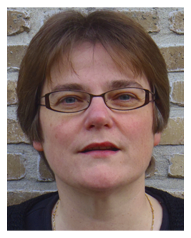 Introduction
Values are the invisible backbone of our daily interactions – the directions we choose, the decisions we take and the commitments that shape our lives. To be aware of how values shape us, at home, at work, and in our communities is just the beginning of a personal journey toward authentic communication and relationships of trust and integrity.
Being true to our own values can be challenging when we are faced with the myriad of other's views and values interacting with one another. It can be difficult to choose between equally important alternatives, to prepare for challenges that lie ahead, or to establish agreements that work for everyone. It requires courage and skill to give voice to what matters when emotions are in play and stakes are high.
There is room, however, to be creative and flexible in such moments. Against the clarity of 'what truly matters', relevant options can be assessed and meaningful choices can be made. This is the heart of values work. Individuals and organizations that live by their values generate the energy and passion to shape a future to which they are committed.
Our Approach
Our seasoned facilitators guide individuals and organisations through a discovery process, exploring how their values inform the choices they make and revealing how they can act upon their values to shape a future of meaning.
Participants rank 120+ values which constitute their personal and unique values framework. The framework serves as a basis for a series of guided conversations in which the participant gains insights and understanding about the role their values play in their lives. More importantly, these insights equip the individual to make conscious and meaningful choices in shaping their future.
Facilitated team dialogues create a space in which each member can give voice to 'what matters'. Listening carefully, one comes to recognize and appreciate the varied interpretations of a single value. Observing the diverse set of values held by the team promotes understanding of the motivations that shape and drive team dynamics. Clarity about both shared and differing core values facilitates the team's capacity to resolve conflicts, generate trust and facilitate change.
Facilitation Process
Core values most important to the client are identified through a ranking process utilizing the ValuesOnline™ tool.
A set of maps of the client's values are generated and provided the client.
The facilitator guides the client through a structured storytelling dialogue to illuminate individual value significance, alignment of a variety of values, and the origin of the values.
Tangible actions and practices congruent with the individual's values are identified so to enable meaningful choices and decisions.
For teams, blended anonymous group maps are generated and employed to show the diversity of 'individual' versus commonality of 'shared' values across the group.
The facilitator guides the group through a discussion in which intersections between personal intent, expectations and commitments are explored. Personal identification and alignment with core organizational values is made explicit.
The outcomes of these discussions can inform decisions regarding values-based strategic planning of individuals to specific tasks, roles or processes.
Our services include:
• One-to-One Values Facilitation: Three sessions with online values ranking
• Group Facilitation: Full Day with online values rankings
• Organization-Wide Rankings with overview presentation. Peer-to-peer facilitation
Contact Us
What can we do for you?
Our facilitators work in various countries and languages. Please contact the one that best suits your needs to learn more about Values Matter.
Betina Mazzarino, Munich, Germany  /  English, Spanish.
coaching@limbica.com
Karen Marsh, Basil, Switzerland / English.
karen@takewing.ch
Kimberly Hunn, Mallorca, Spain / English, Spanish
kimberly@edgewalkergroup.com
Martine George, Brussels, Belgium / English, French.
martine@mgholistic.com
Sue Jones, Dubai, EAU and London, UK / English
info@suejonesonline.com
Back to Our Services