About me
In the spirit of Groucho Marx, I normally refuse to join a group that wants me as a member. When I become too comfortable I loose my edge, my talent for creative disruption deludes. And then …I bumped into the EGI Community, an intense bunch of forward thinkers and lucid innovators that embrace chaos as much as structure. So what did I do? I joined the EGI group and live the paradox of acting against my principles …and blossom because of it! With an open heart and a wide-angle view we are a gently struggling collaborative who identify that a new kind of entrepreneurs are ready to change the world for the better. Walking on the edge for me is about bridging worlds where there is no bridge yet. By acting instead of talking. To cooperate with love and care. For oneself, the other and the world. It is being so curious for 'what's next' that you are willing to deal with the fear of free falling into the future.
There is a fountain of ideas inside of me. Put at the right spot, with the right people I have spontaneous visions of the future and get very energetic to help make it come true. Being the change that I want see in the world, I express myself through filmmaking. The tools of filmmaking are very powerful in learning processes. With organizations in the process of developing vision, I help to tell new stories and model new characters and, in doing so, create new results. The concepts 'Journal of the Future', 'Street TV', 'Swarm-films', 'Filmbuzzz' and 'Eye See You' are all bottom-up creative visual intervention tools. Learn and act like a film hero does. Unlock, enhance and accelerate the potential of participatory processes and collaborative learning. I want to bring a playful way of looking into the world while fighting the demons. Too keep the eyes fresh. It makes it so much easier and more fun to act and face our challenges and meet the girl, find the treasure or beat the bastard.
My experience as a youth worker, in combination with my film education, has helped me to develop the unique skills to create real live learning situations involving film and storytelling as a tool. Harsh events showed me life is a learning journey. I can contribute from a space of gratitude and compassion. The attitude "3,2,1…Action !" is inherent to my lifestyle and my approach to change and learning. My good looks I can take no personal credits for, but I do make good use of them in seducing people to dare to act differently than they would normally do. In front of the camera and in their own lives.
Background
Filmmaker
Roel Simons is a filmmaker and a change agent in education, urban planning and other fields. Combining his prior education as a youth worker and his degree from the Amsterdam Film Academy, he has developed unique skills to create real live learning situations, involving film and storytelling as a tool.
Roel works with institutions, governments and companies to design simple, bottom-up, creative interventions within organizations and social communities, with the aim to help them unlock, enhance and/or accelerate the potential of participatory processes and collaborative learning. In the field of education, his company 'Serious Video' helps school directors and managers in education who struggle with the implementation of digital technologies and didactic innovation, by creating exciting visual methods and new learning concepts.
All his projects promote self-organization within the group of participants/students. Roel Simons is an active inspirator and motivator, and his methods are designed to support participant's responsible action in real situations. His work with schools,companies and organizations has given shape to many co-creative projects that are a proof of the future of learning and social involvement.
……………………………………………………………………..
The full CV is too extensive to be inserted in this section. To know about Roel Simons main and sideline activities, education, development and personal information, you are welcome to open and download the complete CV right below.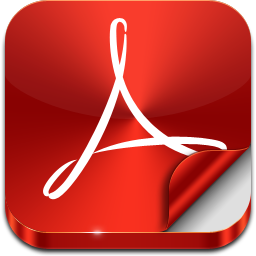 Roel Simons CV
Contact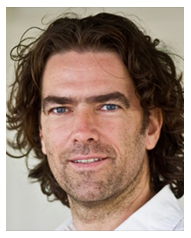 Back to About us