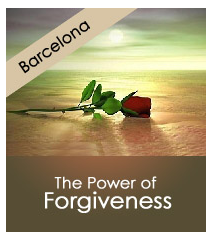 This EGI experience explores the importance of forgiveness and how to practice acceptance, compassion and understanding to achieve a greater state of peace.
When we feel deceived, misunderstood, or disrespected, it is common for anger and resentment to take hold of us. It is during these moments that we often have the tendency to want to punish another or bury our feelings deep inside and try to forget the past.
The question is, how do we arrive to a place of acceptance. Forgiveness has proven to alleviate a heavy heart and vengeful mind and help us find resolution.
Back to Activities